Formed by the Granite Shoals Dam on the Colorado River in 1950, Lake Lyndon B. Johnson (LBJ) is a reservoir that sits within easy driving distance of Austin. As you scope out the
houses for sale on Lake LBJ
or the surrounding area, you'll want to picture living your life there. Perhaps you're looking for a slower-paced life, but that doesn't mean you only want to spend time indoors reading books or watching television! You've decided you want to learn more about how you can enjoy the outdoors near Lake LBJ.
As the weather warms up and the sun shines, the Lake LBJ area buzzes with locals and tourists looking to enjoy a beautiful day. You'll find plenty of ways to enjoy the outdoors when you find the right luxury home on the Lake LBJ waterfront. Some of the most popular include these eight activities.
Go fishing!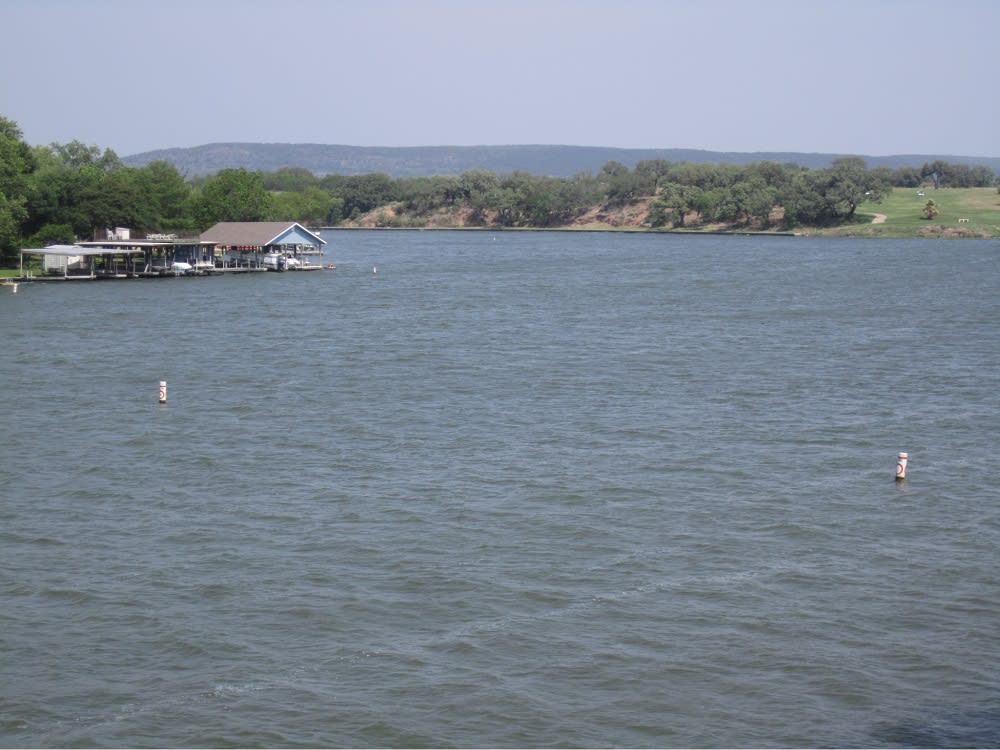 If you want to indulge in a lake-to-table meal prepared in your new gourmet kitchen, you can head out with the family to do a little fishing on Lake LBJ. The angling opportunities on Lake LBJ include:
Crappie

White bass

Largemouth bass

Sunfish

Catfish
Many of the Lake LBJ homes for sale on the waterfront feature docks, where you and your family can toss your lines into the water and try your luck. Of course, when fishing, you must be mindful of
Texas regulations
that determine how many fish you can catch daily. Also, everyone fishing must be aged 17 or older and have a valid
fishing license
.
Lake LBJ spans more than 650 acres, and fishing is typically at its best in the spring and autumn. You can fish from the shoreline or dock, but it's also possible to take your boat out onto the lake and fish from there. Lake LBJ is a constant-level lake, meaning you don't need to worry about the water level dropping during drought periods. However, the lake's water level is occasionally intentionally dropped for residents to complete maintenance on their docks.
Explore the caves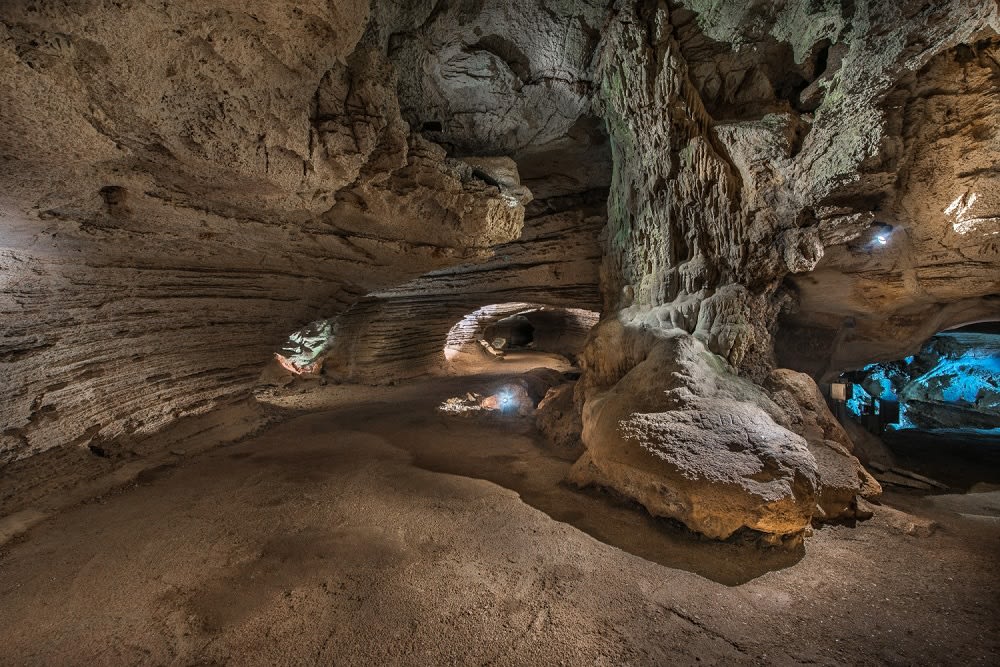 Photo courtesy of Longhorn Cavern State Park
When the sun beats down on the Lake LBJ area in the middle of the summer, you can escape the hazy onslaught by exploring some caves. Less than half an hour's drive from Lake LBJ, the
Longhorn Cavern State Park
is home to some spectacular caverns that won't just cool you off but fascinate you, too.
You and your family can take a two-hour tour through these massive caverns, where your tour guide will point out some of the unique carvings in the cave walls and regale you with tales of the Old West. And after you finish your tour of the caverns, you and your kids can try your hand at mining. The Civilian Conservation Corps (CCC) hollowed out the caverns in the 1930s and came out with ancient fossils, Native American artifacts, and gorgeous crystals. What treasures might your family find?
Outside the caverns, the park also contains a CCC Observation Tower with stunning views for those willing to climb to the top. You can also stretch your legs and enjoy a hike along the park's Backbone Ridge trail system. Altogether, you and your family can potentially spend an entire day exploring this local favorite spot.
Rent a boat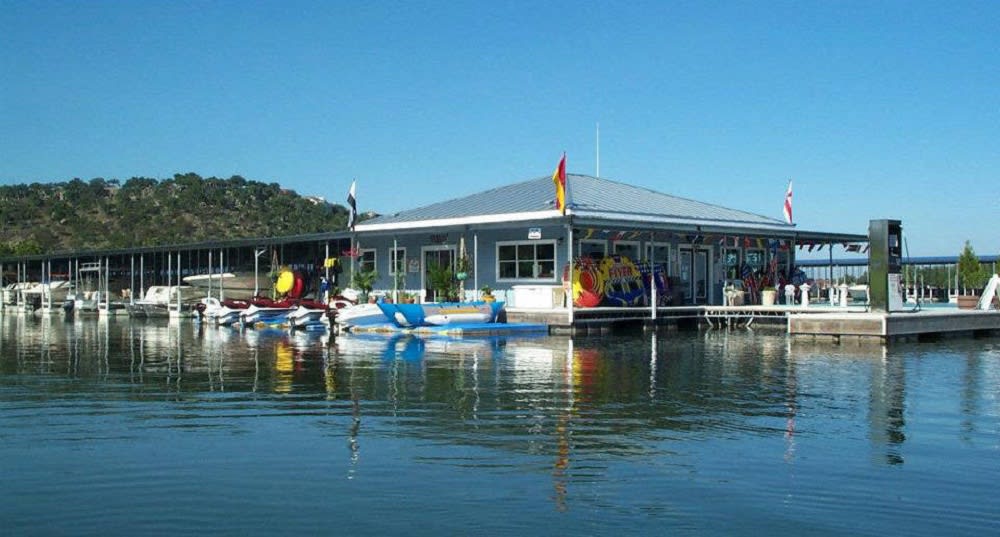 Photo Courtesy of lakelbjmarina.com
Lake LBJ allows motorboats out onto the waters, so you and your family can enjoy a day of boating. If your Lake LBJ real estate includes a dock and you own a motorboat or sailboat, you can untie, set off, and enjoy the lake anytime.
There are also several public boat launches if you don't already have your boat in the water.
The Lake LBJ Yacht Club and Marina
offers a rental service if you don't already own a boat but want to head out on the water for an afternoon.
However, the Lake LBJ Yacht Club and Marina isn't the only place to rent a boat. Other places include:
Wave Crashers

Lake LBJ Resort

GetMyBoat

Splash Boat Rental
If you have out-of-town guests, you can book a two-and-a-half-hour tour on a pontoon boat. WorryBGone Cruises can also take you and your guests out on the lake for a tour. It's a great way to explore the lake and spend an afternoon while someone else does the driving, and they'll pick you up at your dock.
While you're out on the lake, you might discover Sunrise Beach. It's a sandbar located toward the center of the lake. It's a popular spot for boaters to drop their anchors and spend a little time enjoying the day and serenity of the lake.
Enjoy watersports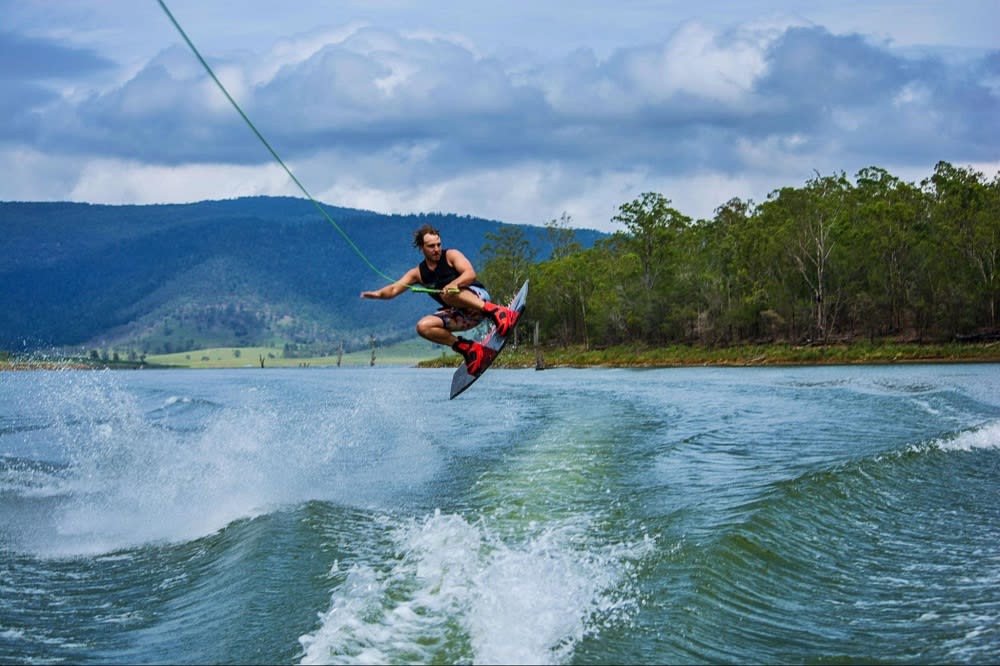 Whether you want to try waterskiing or zoom around on a jet ski, Lake LBJ is the place to enjoy these more extreme activities. While living in the Lake LBJ area, you can indulge your passion for watersports.
You can use your own equipment, and there are little-to-no restrictions on your enjoyment of these sports. If you don't own waterskis or any necessary additional equipment, there are places around the area where you can rent them. There are also a few outfits in the area that will rent you a jet ski outright. There are also sites throughout the Lake LBJ community that rent out all sorts of watercraft and equipment for enjoying your time on the lake.
Explore Lake LBJ at a slower pace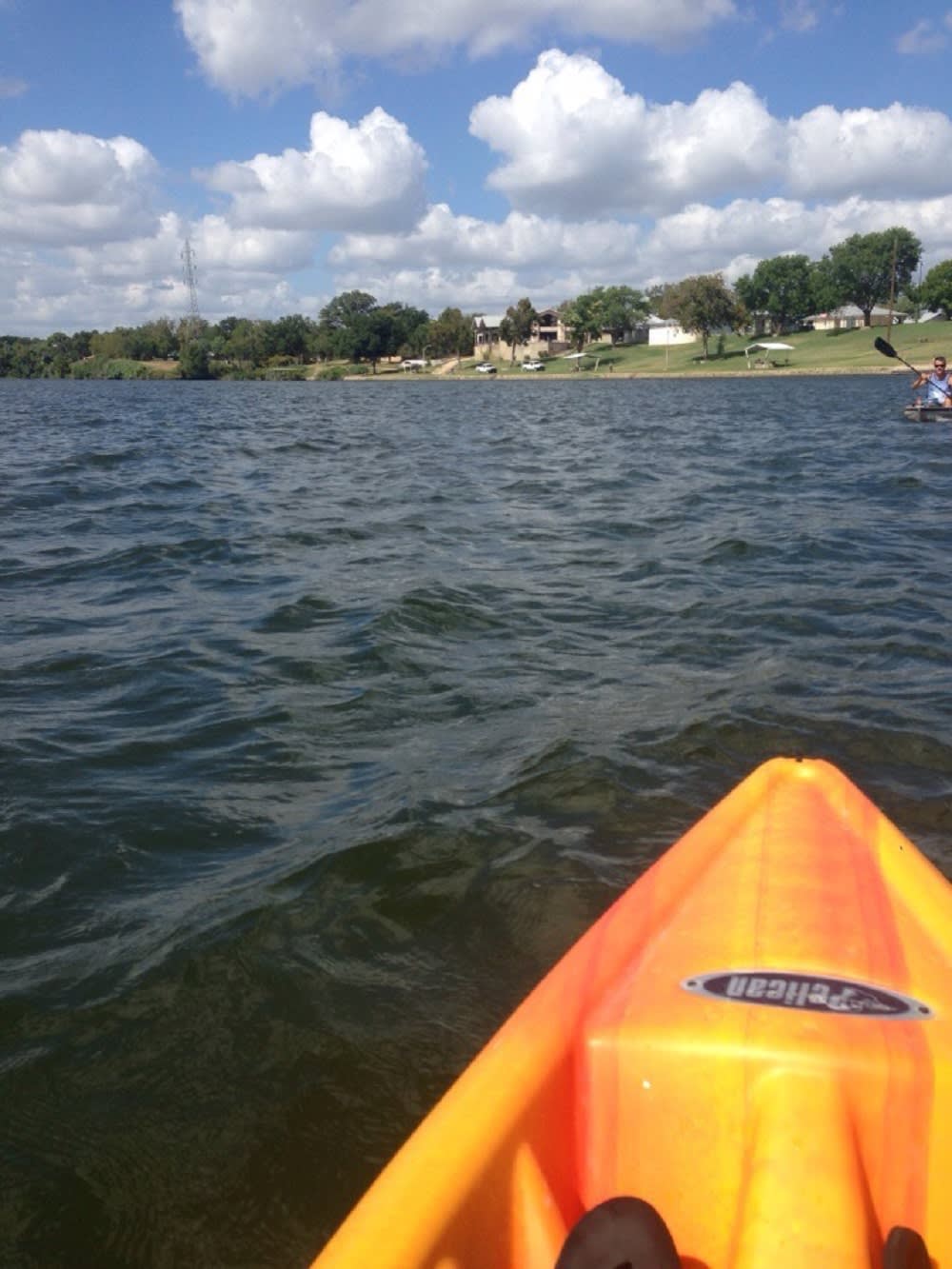 The option to go zooming around the lake with the wind ruffling through your hair is always available at Lake LBJ, but there might come a time when you want to explore at a slower pace. With more than 650 acres of lake, many shorelines, coves, and hidden gems exist to explore.
A great way to explore all the nooks and crannies of the lake is by kayak or canoe. If you have small children, a canoe is a great way to spend time outdoors and allow your child to take a turn rowing.
You might already have the equipment needed to explore Lake LBJ slowly. However, there are several places throughout the area where you buy a kayak or canoe and where you can rent one until you decide if you want to invest in your own equipment.
Experience an off-roading adventure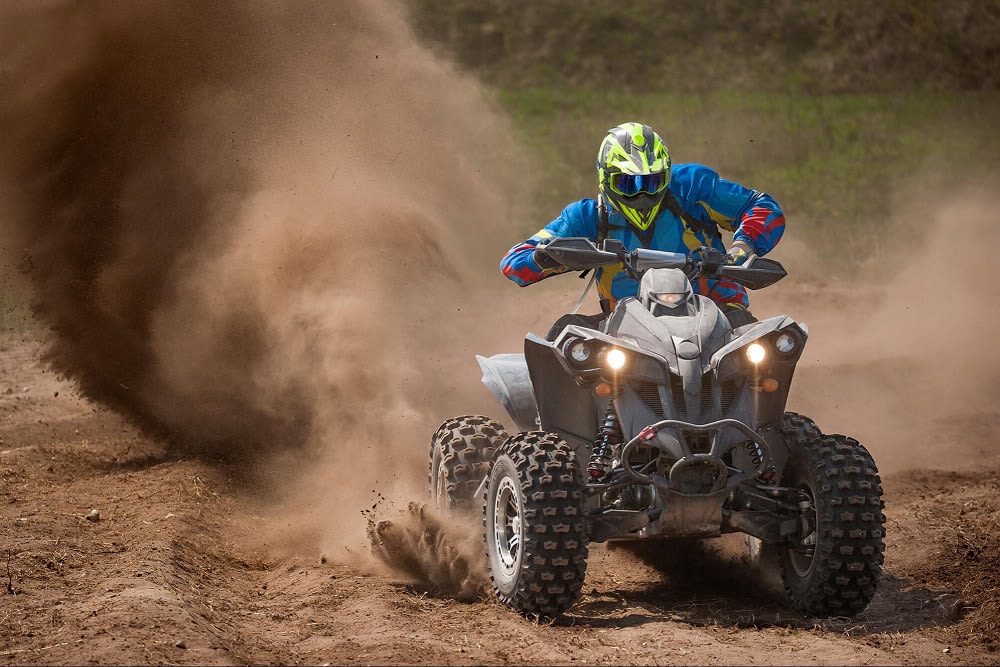 Photo courtesy of Hidden Falls Adventure Park
When you're ready to return to dry land but not quite ready to quell your adventurous spirit, you might want to take an off-road adventure. Less than 15 minutes away in Marble Falls, the
Hidden Falls Adventure Park
awaits you. This park allows you to hit the trails on 4x4s, ATVs, dirt bikes, and BMX bikes. The park offers numerous courses and paths, and there are options for beginners and new challenges for people of expert skill levels. The variety of the trails makes them a blast for the entire family.
If you haven't already invested in an ATV or dirt bike, rentals are available at the park, although you might want to make a reservation a fair bit in advance for one. You can also opt to camp out at the park if you plan on enjoying multiple days of riding around in the backcountry.
Catch the views on horseback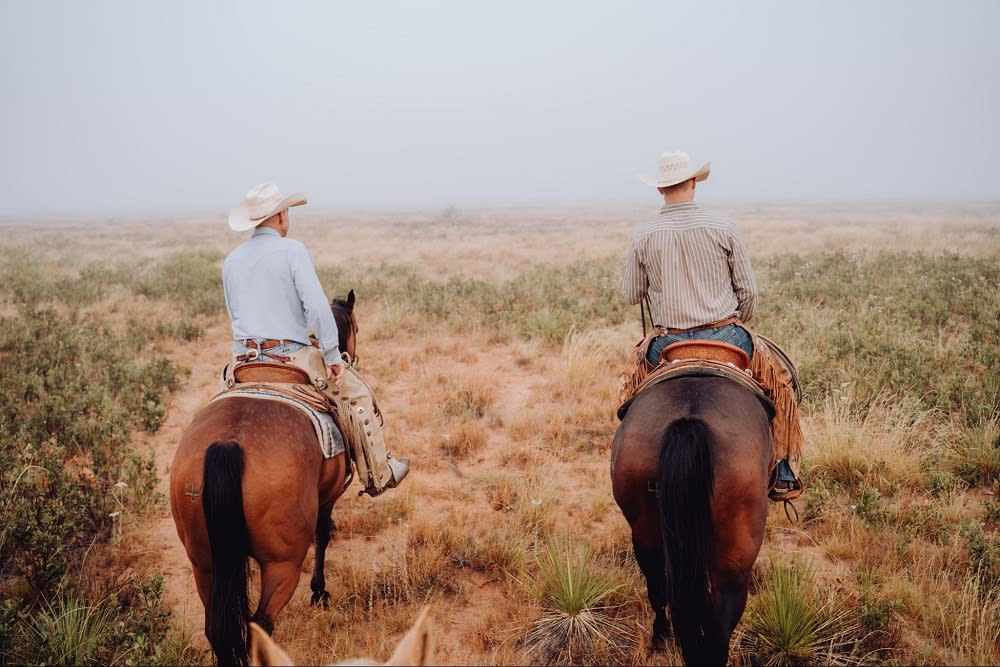 Lake LBJ is situated in the middle of Texas Hill Country, and there are some fantastic equestrian trails for you to explore. A horseback ride allows you to get a better view of the flora and local fauna in the area. You can enjoy an afternoon of horseback riding in
Lyndon B. Johnson National Grasslands Park
or explore one of the many trails where horseback riders are allowed. In this area of Texas, many locations allow horses on the trails.
You'll also find a variety of stables to house your horse. If you don't own horses or don't want the expense, numerous stables offer trail rides, and some of them will allow riders to rent horses by the hour to ride on their local trails.
Make an outdoor dinner reservation
After a day of sailing down or tearing up the lake and exploring caves and caverns, it's likely — and understandable — that you aren't up for cooking. Luckily, there are some great restaurants in the area to grab some takeout and enjoy it in your outdoor space. You can find cuisines to fit almost any mood along Lake LBJ.
For instance,
Forno's Bar and Grill
offers outdoor seating on the waterfront at the Lake LBJ Yacht Club and Marina for those evenings when you want someone to wait on you.
Boat Town Burger Bar
is a great place to pick up juicy burgers for your family, while the Mini Tacos food truck is a great place to grab some tacos.
Find your dream Lake LBJ real estate with our help
After you're done partaking in the outdoor activities that excite you the most near Lake LBJ, it's time to find your new home. Though many Lake LBJ real estate companies are vying for your business, you'll want to work with one with a network of contacts and access to the properties that interest you the most.
At Landmasters Real Estate, our team is ready to help you find the home that's a perfect fit for you and your family.
Contact us today
to start your search for your Lake LBJ dream home.