The Highland Lakes are nestled deep in the rolling hills of Burnet County and Llano County, Texas. Made up of five clearwater lakes and multiple hospitable towns, the Highland Lakes region is surrounded by picture-perfect views and abundant wildlife. The Highland Lakes are the perfect destination for fishing, swimming, boating, skiing, canoeing, and kayaking. Thousands of miles of water make up this largest chain of lakes in Texas and provide plenty of entertainment on the water.

The Highland Lakes have much more to offer than water sports. No matter the season, Burnet County and Llano County can provide you with mouthwatering meals, delectable wineries, adventurous cavern experiences, historical destinations, and some of the best golf in the country. Here are some of our favorite golfing destinations in the Highland Lakes.
Legends Golf Course
Legends Golf Course
is located near Kingsland on Lake Lyndon B. Johnson (LBJ). Built in 2003, the course was designed by Tom Kite, Ray Bechtol, and Randolph P. Russell. This 18-hole 72-par course is 7260 yards long and is open year-round. The well-groomed fairways and greens offer a challenging layout for players of every skill level. Whether a beginner or a seasoned golfer, Legends is a fantastic choice for year-round golfing — and it is surrounded by Lake LBJ real estate.
Lighthouse Country Club
The gorgeous
Lighthouse Country Club
in Kingsland is a course famous for its verdant undulating greens. Originally known as the Packsaddle Country Club, the course was established in 1968 and redesigned in 2006 by Jerry Slack and Leon Howard. You can play Lighthouse at four skill levels, with different tee boxes offering an enjoyable experience for all golfers. The club also boasts a practice facility encompassing a 10,000-square-foot putting practice green, a driving range, and a chipping green. With a view overlooking the Packsaddle mountains, this club is a gorgeous getaway amidst the Highland Lakes.
Delaware Springs Golf Course
Delaware Springs Golf Course
is a champion-level course in Burnet, Texas. Surrounded by rolling hills, this picturesque golf course was designed in 1992 by Dave Axland and Dan Proctor. Delaware Springs is a service-oriented club featuring a well-maintained range, a practice putting green, and a short game area. Their beautiful golf course has multiple sets of tees for players of all levels. The club also features a restaurant, pro shop, and instructors for those seeking lessons.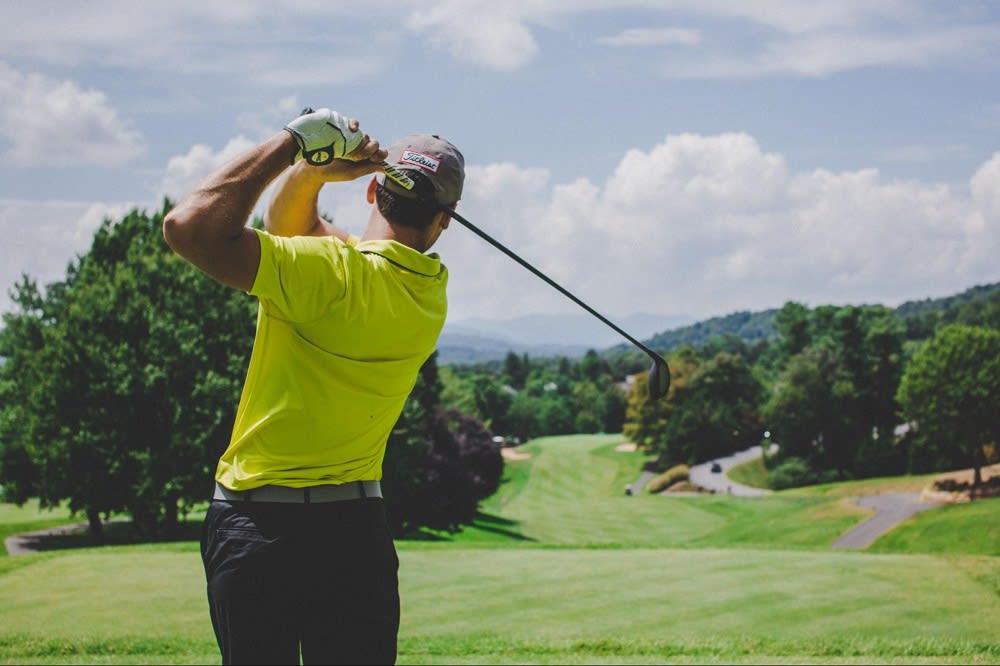 Photo courtesy of Unsplash
Apple Rock Golf Course
Apple Rock
was designed by Robert Trent Jones Sr. and Roger Rulewich, and since its opening in 1985, it has gained many fans and a growing reputation. It has since hosted United States Golf Association qualifying events, the Texas State Open, and several other professional tournaments.

This challenging course spans 147 acres around Horseshoe Bay on Lake Lyndon B. Johnson. While visiting Apple Rock, you can take advantage of a driving range, professional instructors, a pitching and chipping area, tennis courts, a restaurant, a clubhouse, and a spa. The real star of the show here at Apple Rock is the course. The course is challenging, beautiful, and iconic, featuring more than 50 bunkers and with water affecting at least seven holes.
Slick Rock Golf Course
Slick Rock Golf Course
is located on Horseshoe Bay on Lake Lyndon B. Johnson. Initially designed in 1972 by Robert Trent Jones, Sr., the course was redesigned and updated in 2016 by his son, Robert Trent Jones, Jr. This course is playable and enjoyable, making it one of the top golfing destinations in Texas. Its 70 bunkers and 12 water hazards wind their way through the Texas landscape of pampas grass, granite, and native trees. Slick Rock hosts shootouts between professional golf pros, and the 14th hole has been dubbed the "Million Dollar Hole." Fourteen is the most photographed golf hole in Horseshoe Bay, with players looking to capture its winding path and 35-yard waterfall.
Ram Rock Golf Course
Ram Rock Golf Course
is another Robert Trent Jones Sr. creation. Ram Rock, considered one of the top golf destinations in Texas, was designed when many professional golfers thought Slick Rock too easy. Taking on the challenge, Jones designed what is now considered the most difficult of the four courses at Horseshoe Bay.
Ram Rock features 58 deep bunkers, 10 water hazards, native landscaping, and natural rock outcroppings, serving as demanding and natural obstacles for the course. Hole four even features an island green! Since its opening in 1981, Ram Rock has been named one of the
Top 30
courses in Texas and has received a four-star rating from
Golf Digest
.
Summit Rock Golf Course
Summit Rock Golf Course
was designed by champion golfer Jack Nicklaus in 2012. Summit Rock features a wide-open topographical design and stunning views over 30 miles of Hill Country. Nicklaus considers every hole at Summit Rock a "signature hole," and many of his fans agree, touting this course as some of his best work.
Escondido Golf and Lake Club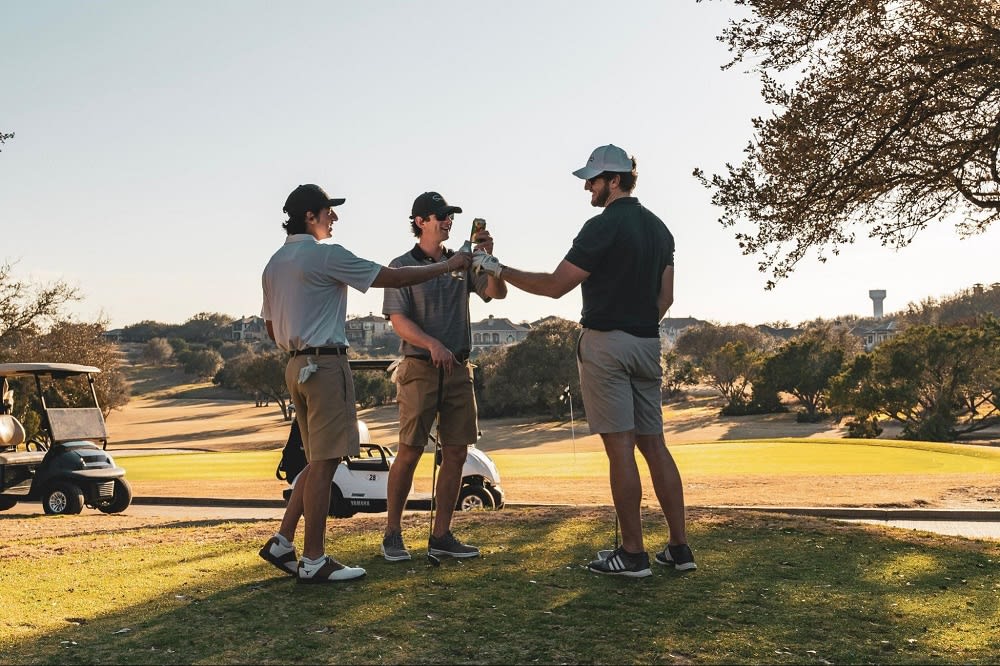 Photo courtesy of Unsplash
Escondido Golf Course
was designed by Tom Fazio in 2006. This course uses the verdant hill country surrounding it as it winds through live oaks and spring-fed creeks. Texas's natural beauty shines through as you play through Escondido's vast, fast greens. With advanced technological training facilities, top-rated amenities, and outstanding service, this course is a must for golfing enthusiasts at Horseshoe Bay.
Llano River Golf Course
The 18-hole course at
Llano River Golf
is both challenging and fun, running next to Robinson City Park and providing golfers with gorgeous views of the Llano River. It features some of the best golf in Texas. The new Pro Shop is 1,800 square feet and features amenities like drinks, snacks, and adult beverages. In addition, you'll find a conference room and gear. The Llano River Golf Course is also home to an RV Park where you can leave your RV and play on the course.
Hidden Falls Golf Club
Hidden Falls
opened in 1973 after Leon Howard designed the golf course at Meadow Lakes in Marble Falls, Texas. The front nine features a traditional design winding through sizeable native pecan and oak trees with lush, large, sloping fairways and greens. The back nine, however, is a bit more challenging, with water on five of the nine holes.
Championship golf in Texas is a boon to Lake LBJ real estate. Waterfront golfing in the Highland Lakes provides a unique experience looking out over the Hill Country. Imagine having access to these courses every day! If you want to buy one of the fantastic luxury lake houses for sale on Lake LBJ, contact one of the agents at
Landmasters
. No one knows Lake LBJ, Texas real estate the way they do!
Contact
the team today.

*Header photo courtesy of Unsplash