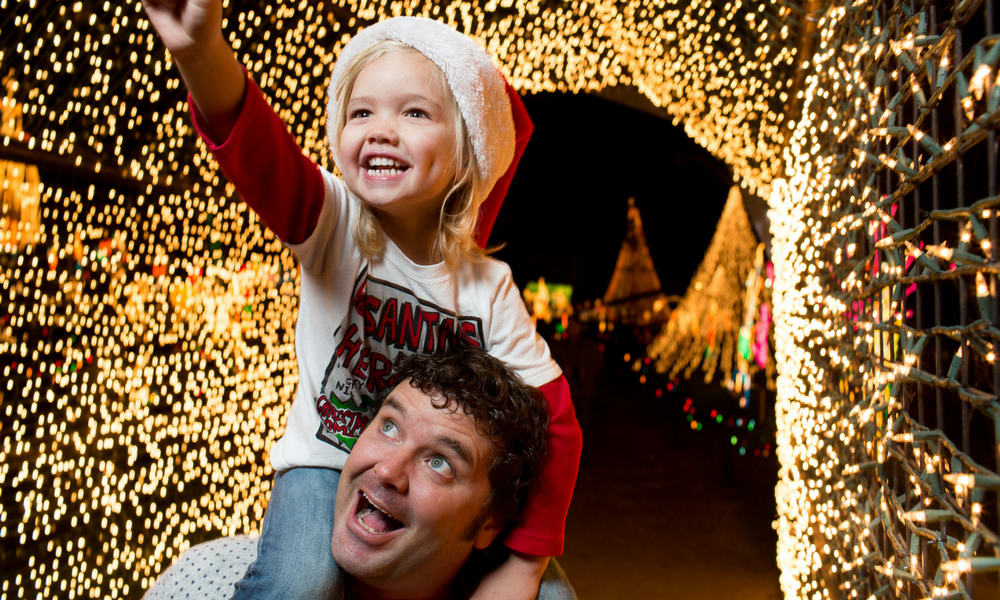 Hill Country communities are decked out and ready for the holidays! It's a wonderful time for visitors, as well as residents. Lots to do, and a great place to experience true, small town Christmas fun.
Llano gets dressed up in lights downtown, with a impressive display on the beautiful historic courthouse. Starry, Starry Nights, along the Llano River in Badu Park, is a brilliant display of lights, and Santa and Mrs. Claus are there on weekends. Its really fun for the kids to walk the path of lights and see the characters and scenes, then top it off with hot chocolate and roasted marshmallows. There are special events at the historic Lantex Theatre, which celebrates it's 90th year, having been opened in 1927. Owned by the City of Llano, it has been in process of restoration for several years and is now a really cool blast from the past. Gary P. Nunn and The Bellamy Brothers are scheduled for shows in December, as well as several movies. You can check out the schedule at lantextheatre.com.
Llano also hosts Snow Day, at 1 pm on Saturday, December 9 at Badu Park. Kids can enjoy snow and other adventures at the park – sleds provided. It's a lot of fun for kids, many of whom have never seen authentic snow!
Marble Falls has a gorgeous and large Walkway of Lights, along the banks of Lake Marble Falls. The brilliant display is open each day, weather permitting until January 1, 2018. On weekends and holidays, including Christmas Eve, Santa and his elves stop by so kids can whisper their Christmas lists into his ear. Guests from far and wide visit this well known and very popular attraction.
Burnet hosts Main Street Bethlehem, sponsored by First Baptist Church of Burnet. Main Street Bethlehem features the "town" of Bethlehem at the time of Christ's birth with street vendors, craftspeople, shepherds, and Mary and Joseph. Open from 6-9 pm on December 1-2 and December 8-10. Admission is free but donations are appreciated!
Local businesses dress up for the holidays, too, and often offer extended hours. Find one of a kind gifts, and enjoy personal attention. Shop small this year, and experience the way Texas used to be in a historic Hill Country town. Come visit!