Real estate prices in Kingsland, Texas, have been rising, but the price per square foot has remained about the same. Buyers are looking for larger homes in Kingsland, and they are willing to pay the price for more land.

Kingsland's industrial beginnings in the 1880s included a mere smattering of businesses and one cotton gin. And in 1892, the Austin/Northwestern Railroad connected to Llano through Kingsland, literally putting it on the map. The railroad made tourism possible, and people flocked to the lakes: Kingsland had a new industry — tourism. It was a place where city folk could relax on the water by boating and leisure fishing.
Inks Lake State Park
This beautiful state park, situated on the banks of Inks Lake along the Colorado River, is a local favorite in Hill Country.
Inks Lake State Park
boasts clear blue waters and many interesting rock formations that double as comfortable platforms for swimming and picnicking. It's an ideal place for a day trip, just one hour northwest of Austin, Texas.
If you're keen to spend the whole weekend outdoors, Inks Lake State Park also offers over 200 camping facilities and
9 miles of hiking trails
through cool forests and over rocky hills. There are plenty of water activities to enjoy. Come boat, kayak, water ski, scuba dive and fish. Kayak and canoe rentals are available at the park store. Bring the whole family and support our state parks!
Longhorn Cavern
Approximately 90 minutes from Austin, Texas, by car,
Longhorn Cavern State Park
is a popular destination full of wonder and scenic beauty in Texas Hill Country.
In the 1930s, the Civilian Conservation Corps developed the park's star attraction, Longhorn Cavern, an intriguing subterranean marvel cut by an ancient river that dissolved the stone and terrain, making it safe and easily accessible to the curious public.
Guided cave tours are available, as well as Hill Country trail hikes. Highlights include Fat Man's Misery, the Lake Tunnel, and Jacob's Well.
Join one of the many walking tours and gemstone mining activities available for kids of all ages, from $26.95 up. Just check out the website for tours, prices, and reservations.
Antlers Inn
While looking at Kingsland homes for sale, you'll definitely want to stay at the Antlers Inn. Built in 1901 as the Antlers Hotel, it was a beautifully conceived Victorian-style railroad resort that sadly fell into disrepair in the early 1900s. It was restored in the 1990s and was reopened as the Antlers Inn, with the Grand Central Café featured prominently. Guests can also enjoy picnicking, fishing, and kayaking at Lake LBJ.
The Slab Basin
A naturally occurring phenomenon, the Slab is not your average backwoods watering hole. A favorite among the locals, this crossroads of sorts is a place where the clear Llano River washes over granite slabs and boulders. Residents and tourists alike seek out this spot on River Oaks Drive to lounge in the sun and cool off in the fresh, clear water. There are always summer activities, and it's all free.
Sunrise Beach Village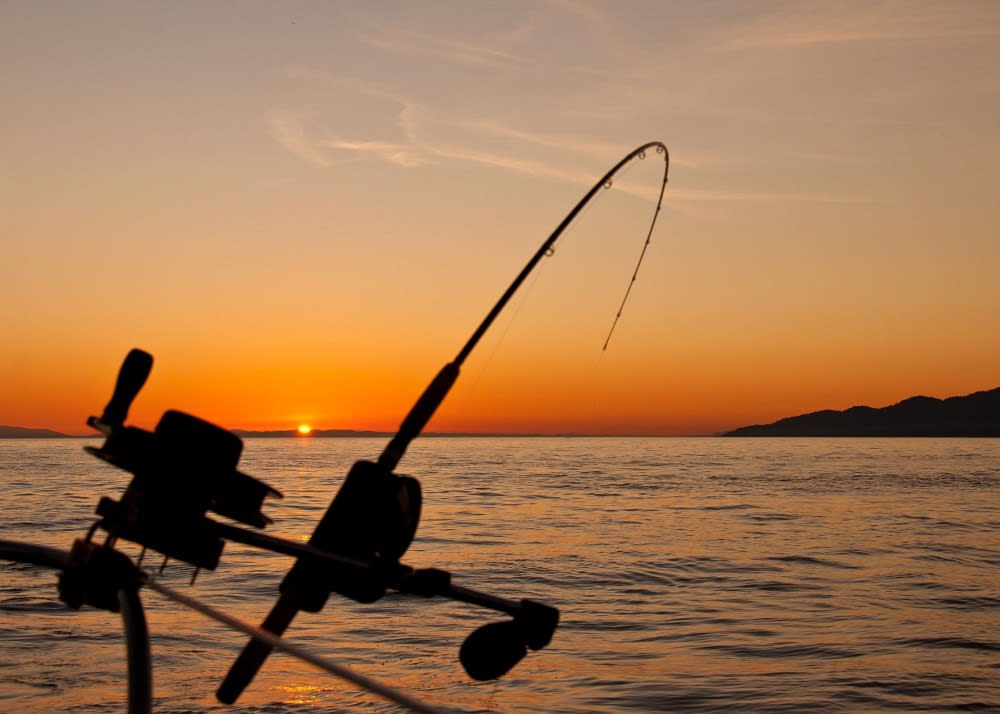 Nearby
Sunrise Beach
is a village on Lake LBJ that offers the usual water skiing, fishing, and swimming, but the village itself offers even more charm: ice cream socials, movie nights, sip and strolls, and an art auction benefiting the local volunteer fire department. It's a lovely, low-key place to relax and meet people.
Boat Town Burger Bar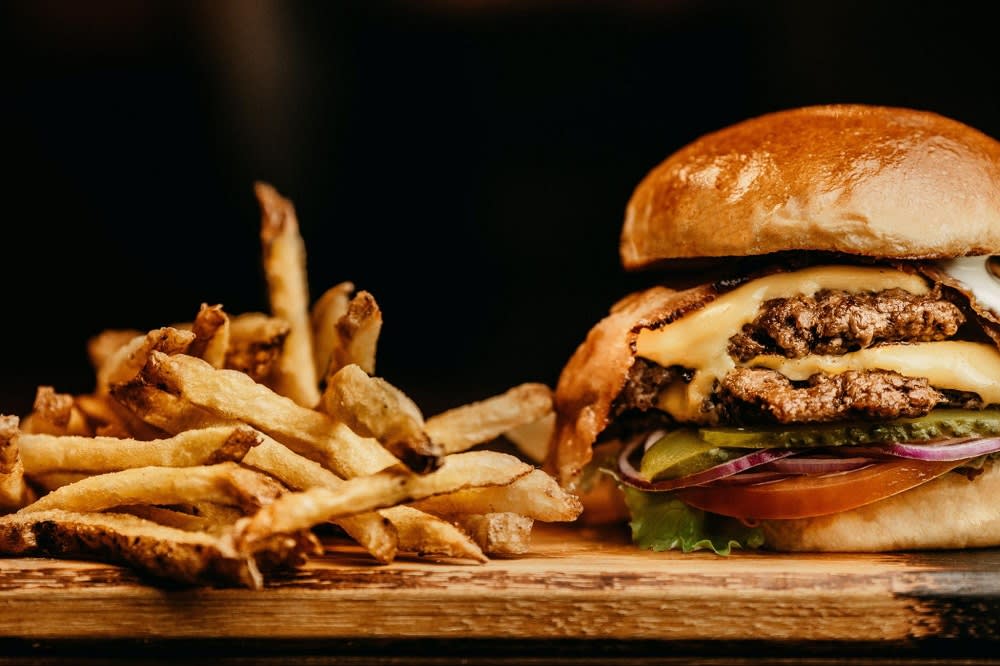 Boat Town Burger Bar
is located at 151 Melodie Lane in Kingsland. Its most popular dish is the lobster roll, followed closely by the buffalo chicken sandwich, bistro burger, and green chile quesadilla. After working up an appetite kayaking and hiking, you can get your nosh on here. Luckily, Boat Town Burger Bar is right in the middle of Kingsland, so it's adjacent to plenty of homes for sale in town.
Buchanan Arts and Crafts
Not only is there an enjoyable gallery full of lovely work from local artists at
Buchanan Arts and Crafts
, but it's also possible to take clay and other classes at this well-established local arts space. Wheel-throwing and hand-building classes are available in the adult education program. The young artists' program, which includes opportunities to explore clay, mixed media/found object sculpture, collage, and more traditional media, will engage everyone in the family. Discover your inner creativity — everyone has it — and make a set of stoneware for your new kitchen! Buchanan Arts and Crafts is located at 17534 E. State Highway 29 in Buchanan Dam.
Reverend Jim's Dam Pub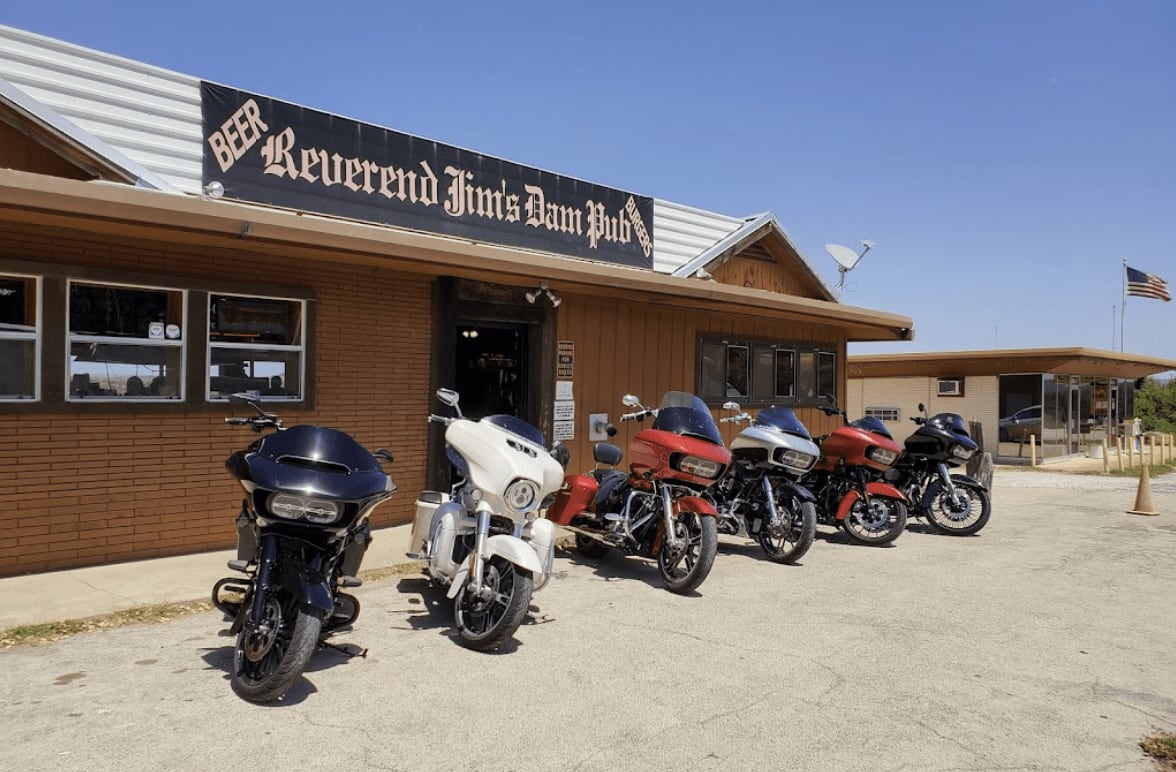 Photo courtesy of Reverend Jim's Dam Pub
Don't have enough shuffleboard in your life?
Reverend Jim's
can help you out there. In addition to traditional forms of entertainment like pool, the pub hosts chili cook-offs, BBQ cook-offs, and shuffleboard tournaments. Found in Buchanan Dam, Jim's boasts excellent burgers, beer, and the usual pub grub.
Wave Chasers
We have to include this highly rated seadoo (jet ski), ski boat, and accessories rental company.
Wave Chasers
delivers to Buchannan Dam, Inks Lake, and Lake LBJ. Its comfortable 23-foot pontoon boats seat 12, and it's possible to rent skis, kayaks, tubes, and wakeboards from the company as well. Wave Chasers gives bad weather refunds, and prices include the first tank of gas. All of the company's pontoon boats include Coast Guard-approved life vests and safety equipment. Overnight rentals are possible if you have safe indoor storage for watercraft.
Want to live near all of these fantastic family adventures? Reach out to one of the trusted local real estate agents at
Landmasters Real Estate
to find homes for sale in Kingsland TX and
houses for sale on Lake LBJ. We'd love to work with you!